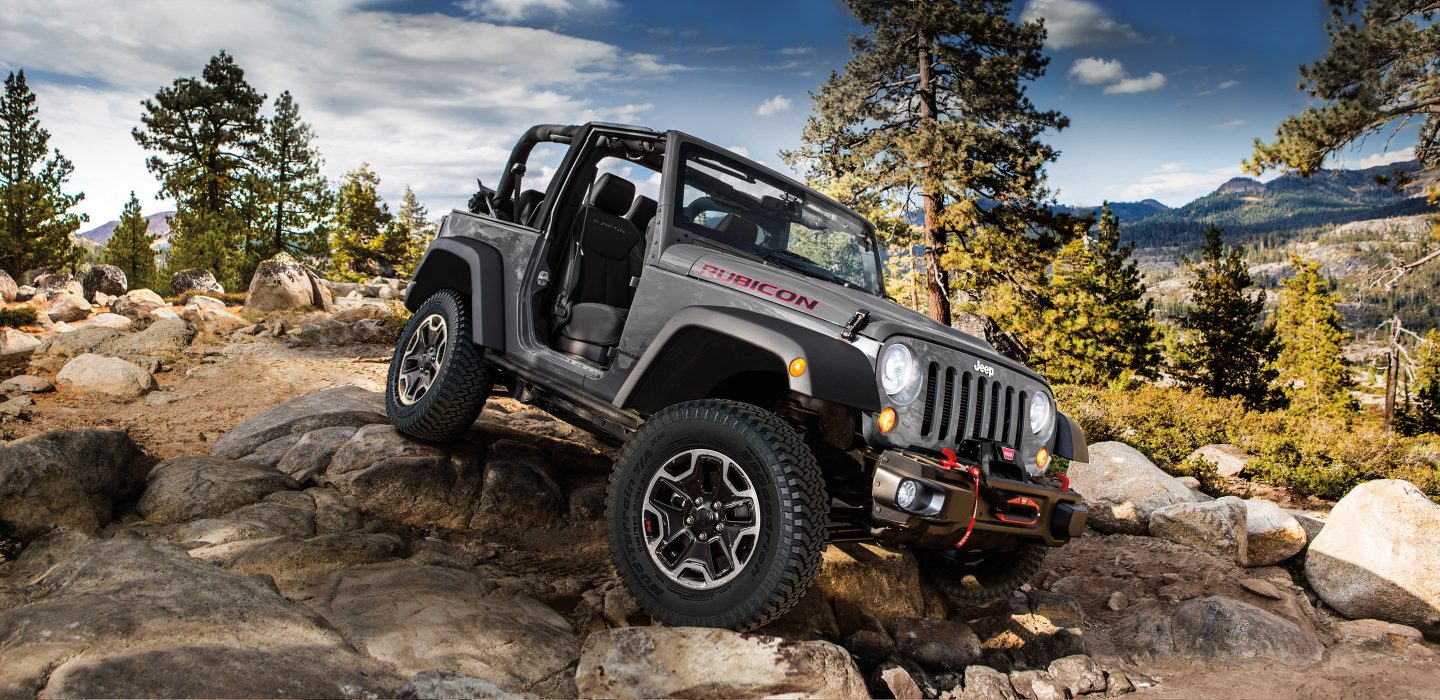 As the market for trucks, SUVs and crossovers continues to flourish and grow, Jeep is right in the thick of it with a growing lineup of vehicles perfectly suited for today's drivers. Jeep already has a wide variety of vehicles for sale including the Wrangler, the four-door Wrangler Unlimited, the Renegade, the Cherokee and the Grand Cherokee. To further meet the needs of those in the market for large vehicles, three more Jeeps are on the way: the Jeep Wagoneer, Jeep Grand Wagoneer and the Jeep Pickup Truck. We're eager to see these new Jeeps in person and we hope you are too!
Expanded Jeep Lineup
The three new models Jeep has announced all call back to previous stunners in Jeep's history. The expanded Jeep lineup will include two luxury models – the Jeep Wagoneer and Jeep Grand Wagoneer – and the Jeep Pickup Truck, the resurrection of an '80s model that drew a lot of demand. The new Wagoneer and Grand Wagoneer models revive badges that were around for nearly 30 years and will sit at the top of Jeep's lineup as their largest, most premium, and most luxurious offerings. The Wagoneer and Grand Wagoneer will offer three-row seating. The Jeep Pickup Truck is expected to be a mid-size pickup. All three models will offer traditional Jeep off-road capability.
We've seen concepts, but the final look of the vehicles still has not been revealed. Expect all three models to feature Jeep's traditional seven slot grille. The Wagoneer models could have some similarity to the Grand Cherokee. Some concept renderings of the Jeep Pickup Truck conceptualize it as having a strong resemblance to the Jeep Wrangler.
Greater U.S. Manufacturing Investment
Building all new models will require investment in infrastructure and the creation of new jobs. The Wagoneer and Grand Wagoneer will be produced in a retooled and modernized Warren Truck Assembly Plant in Michigan. The Jeep Pickup Truck will be built at the Toledo Assembly Complex in Ohio. Getting these two facilities ready will require the investment of $1 billion. The investment should result in the creation of more than 2,000 U.S. jobs.
Jeeps on Sale Now
Interested in a Jeep? Wilson Motors has plenty of Jeep SUVs for sale in Corvallis, OR. Explore our Jeep inventory in Oregon and get excited for the future Jeep models by experiencing the capabilities of Jeep's current model lineup. Our new Jeep inventory means you can easily test drive the entire lineup and take one home today.