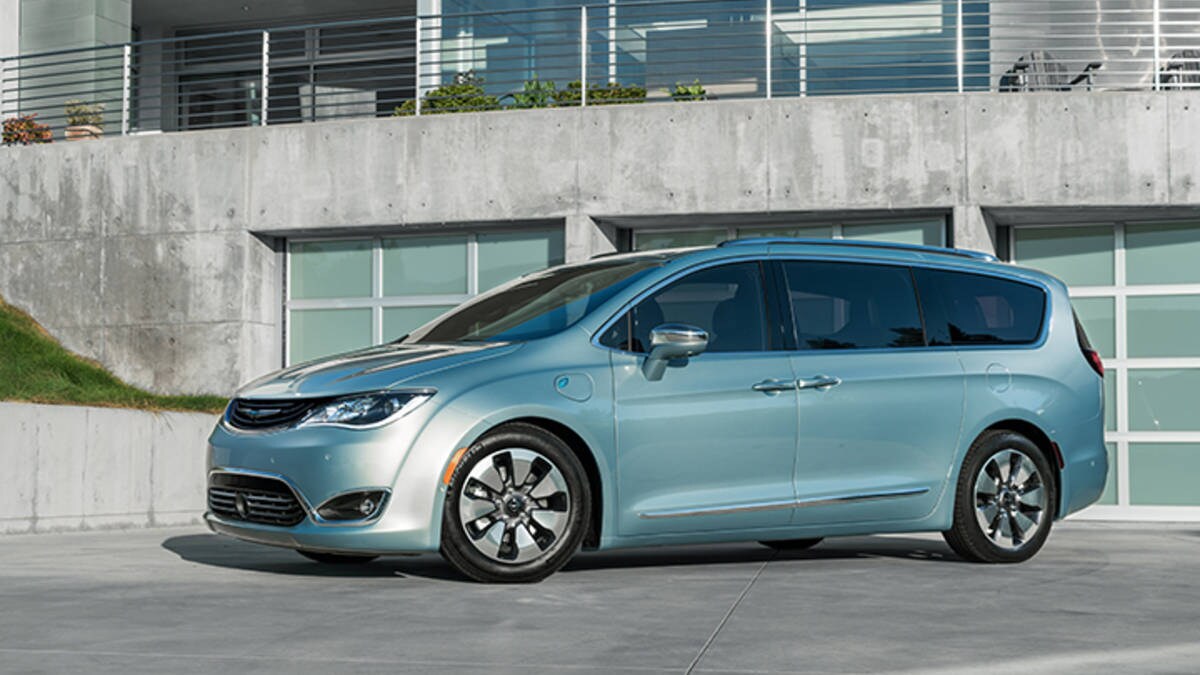 The Chrysler Pacifica is one of the most innovative and groundbreaking new vehicles in the past few years, no doubt about that. It singlehandedly set a new standard for the minivan segment, forming a path for others to follow. It's a class leader, showcasing what the future of the minivan looks like. To put the cherry on top of the Pacifica's success, Fiat-Chrysler Automobiles has launched the
2017 Chrysler Pacifica
Hybrid.

What makes it so unique is, naturally, the powertrain. It's an advanced and sophisticated bit of machinery, delivering seamless, smooth power, with no interruptions or breakups, resulting in one of the most efficient driving experiences. On electric power alone, the Pacifica can travel about 30 miles, which is great for a hybrid but incredible for a vehicle the size of a minivan.
Pacifica Hybrid Technology
The technology in the Pacifica Hybrid is cutting edge. Powering the Pacifica Hybrid is an upgraded 3.6-liter Pentastar® V6 with dual-motor eFlite electrically variable transmission (EVT). This makes for smoother and more efficient power delivery without sacrificing performance. No cargo space has been sacrificed either. There's still ample legroom and headroom because engineers carefully and compactly placed the 16-kWh battery pack under the second row, deep in the floor.
The
2017 Chrysler Pacifica
Hybrid qualifies for $7,500 federal tax credit and it may qualify for other, additional state and local incentives, depending on the state of course.
The powerplant isn't the only thing different however. There's a wide array of Hybrid-exclusive technology features too. Technology such as an innovative smartphone app, showing you relevant vehicle information (charge status, nearby charging station, scheduling). There's even an efficiency coach that gives tips for more efficient driving.
Test Drive the Chrysler Pacifica