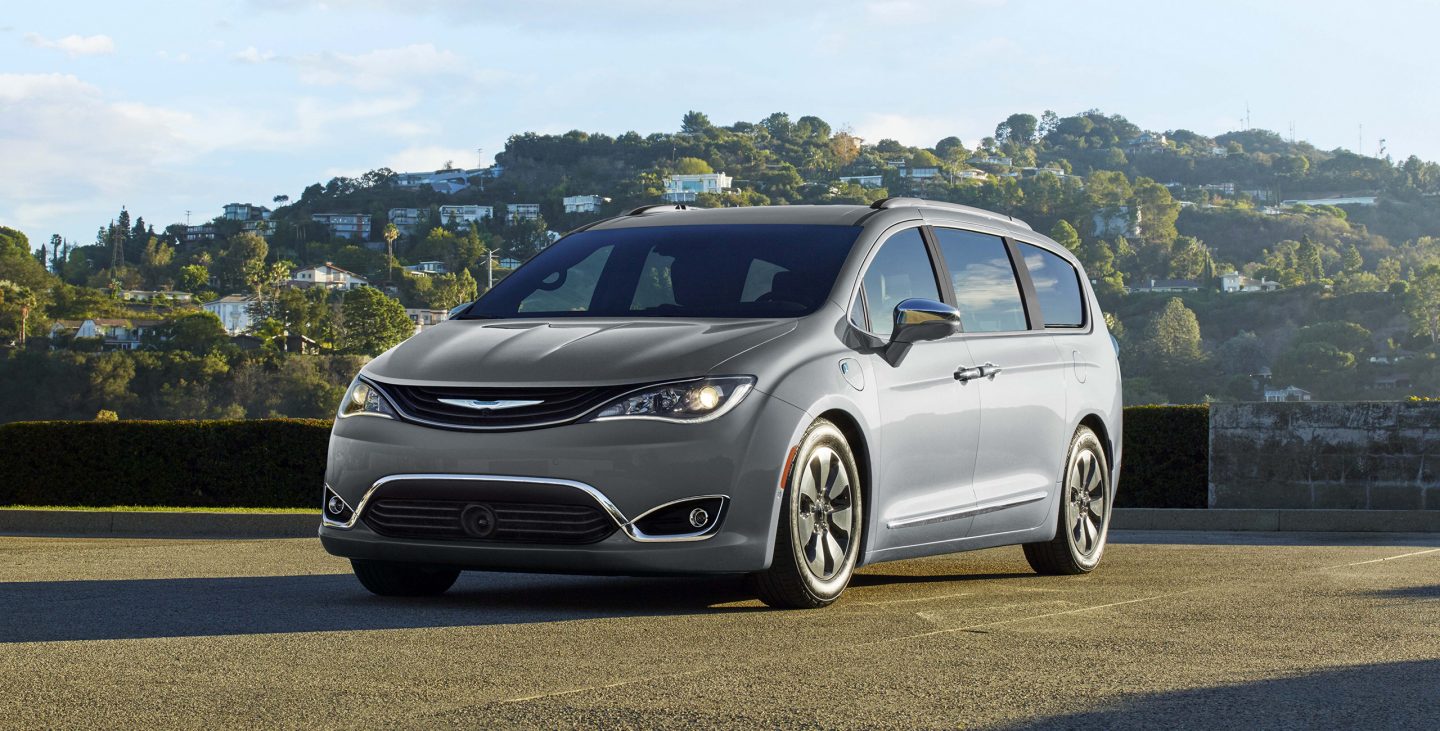 The Chrysler Pacifica is currently the Most Awarded Minivan of the Year. To ensure the Chrysler Pacifica keeps its title, Chrysler decided to up the ante. In doing so, Chrysler introduced minivans with in-car Wi-Fi and plenty more features that will keep not only the driver, but every passenger happy! Keep reading to find out how the 2018 Chrysler Pacifica features new additions to the minivan segment.
35 Years of Greatness with the Chrysler Pacifica
The Chrysler Pacifica has always been the most technologically equipped minivans in the industry. A deal with AT&T now puts the 2018 Chrysler Pacifica even further ahead in the game. Through a partnership with AT&T Chrysler is now offering 4G LTE network connectivity inside the Pacifica models that come with the newly upgraded Uconnect® 4C NAV system. The 2018 Pacifica in-car Wi-Fi acts as a hotspot with the ability to connect up to eight devices.
What Wi-Fi Data Plans are Currently Offered?
When Chrysler partnered up with AT&T to turn the 2018 Chrysler Pacifica into a mobile hotspot they made the decision to offer several data plans. Offering a range of plans allows drivers to select the plan that works best for their family. The most talked about plan is the standalone unlimited plan that costs $20 a month. By adding your new 2018 Pacifica to your Mobile Share Value or Advantage Plan you can purchase 1 GB of data for $10 a month. Day passes are available and offer consumers 250MB of data for $5.
Questions about how the Wi-Fi is going to work with the newly upgraded Uconnect® 4C NAV system? Want to test out the in-car Wi-Fi for yourself? Want to see what else the new 2018 Chrysler Pacifica has to offer? Come on down to Wilson Motors today where we can handle all of your new car needs today.