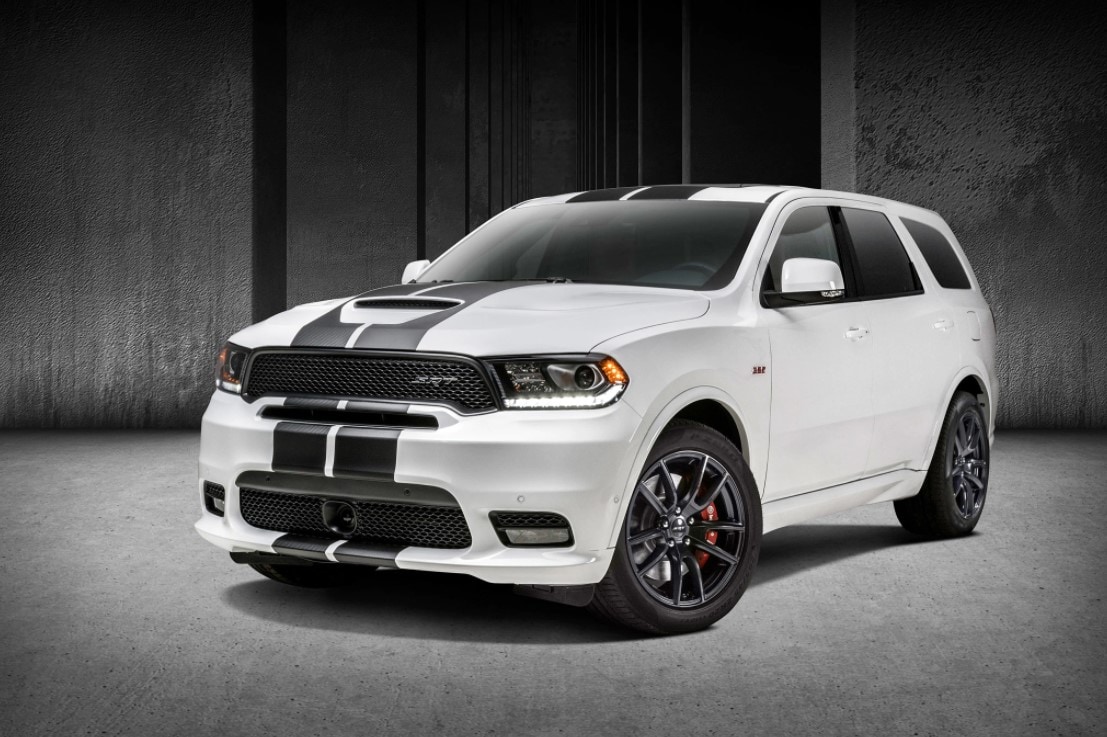 The Rocky Mountain Automotive Press recently named the 2018 Dodge Durango SRT as the Crossover of the Year, and for a good reason. Not only is it the most powerful, capable and fastest three-row SUV on the market, but it also has the best-in-class towing capability.
More about the Awards
As part of the Dodge SRT awards proceedings, the RMAP members evaluated dozens of updated or new 2018 vehicles. They were looking for the one that fit the Rocky Mountain lifestyle the best. The journalists making the decision came from various states in the Rocky Mountain area including Utah, Montana, Wyoming, Nebraska, Kansas, Idaho, Colorado and Arizona. After all was said and done, the Durango SRT took home highest honors in the crossover-SUV category.
The decision was ultimately based on the superior integration and performance of the Durango when paired with the Rocky Mountain lifestyle. They commented on the functional styling, powerful drivetrain, clean aesthetics and innovative electronic systems.
More about the Dodge Durango SRT
The Dodge Durango SRT is the fastest and most powerful three-row SUV on the market. It features a 475-horsepower HEMI® V-8 engine plus it has a quarter-mile time of 12.9 seconds that was certified by the National Hot Rod Association.
If that wasn't enough, it offers a towing capability of 8,700 pounds which is the best in its class. Exterior features include a widebody design, SRT hood with a functional air duct, updated front fascia, LED fog lights and available dual-center stripes. The Dodge SRT is making waves in the automotive community and you don't want to miss out.
Full Dodge SRT inventory
You shouldn't wait another minute to check out the Dodge SRT inventory we have in Corvallis, OR. Come visit us at Wilson Motors Chrysler Dodge Jeep Ram which is conveniently located near Lebanon, OR and also near Salem, OR. Come see our entire Dodge inventory in Oregon and let us show you what makes the new Durango line so award-worthy.