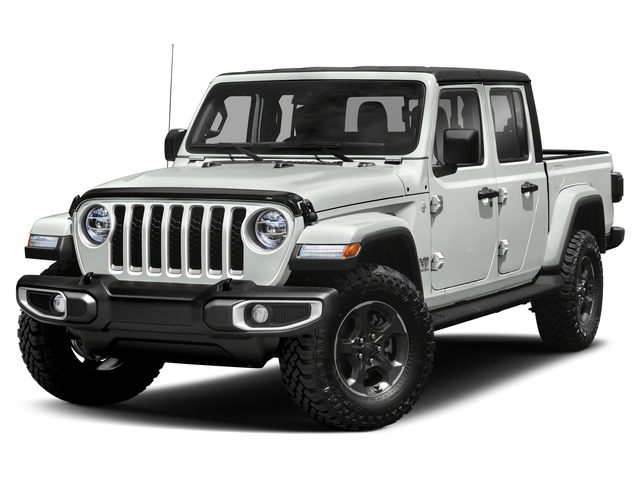 The 2020 JeepGladiator truck is finally here and it's already impressing critics. Jeep has long been renowned for its combination of stellar interior cabins with exceptional off-road abilities. The completely redesigned 'convertible' truck has seen major improvements to its interior cabin that has impressed WardsAuto judges. Competing models were assessed on the following characteristics: aesthetic quality, refinement, material quality and functional design. Find the 2020 Jeep Gladiator for sale near Lebanon, OR at Wilson Motors Chrysler DodgeJeep Ram.
Award-winning Interior Design
The designers in charge of the Jeep Gladiator have successfully managed to design a unique truck that encompasses all that Jeep enthusiasts love about the brand such as the precision-crafted center stack and horizontal dashboard design while meeting important truck characteristics that sought after by consumers. This well-received package shows off premium materials and technological developments including Apple CarPlay™ and Android Auto™ capabilities and driver-assist features such as Blind-spot Monitoring and Rear Cross Path detection. Why not pre-order a Jeep Gladiator at Wilson Motors Chrysler Dodge Jeep Ram. We are ideally located near Salem, OR.
Designed for passengers and cargo
The interior cabin has been designed and styled with the consumer in mind. The model manages to retain the authentic styling that has come to be expected in a Jeep vehicle but adds a higher level of versatility and functionality. Jeep Gladiator designers have accommodated the need of consumers wanting innovative storage solutions by revising the design of the second-row seats. The reworked design now enables the seats to be fold down and for the bottom seats to be lifted up – opening up new spaces to be used for storage. In addition to this, these available storage bins can be locked.
Are you in the Market for a new Jeep truck? Find the best Jeep inventory in Corvallis, OR at WilsonMotors Chrysler Dodge Jeep Ram. Our first-rate dealership can be found near Albany, OR.